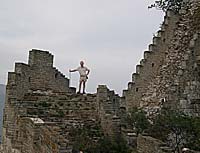 MULTINATIONAL SCULPTURE COMMISSIONS:
Large-scale sculptures installed around the world.
These sculptures came into being in a variety of ways. Some are commissions, such as the two major works for World Expo 1988 in Brisbane, Australia: PARADIGM and MORNING STAR. Others were created at sculpture symposia, which are listed on the specified page.
CONTINUUM/TRANSFORMATION was created during a cultural exchange with the Partners of the Americas Program between Yellow Springs, Ohio, and Santo Antonio da Platina in Parana, Brazil. I love making sculpture in different countries and environments, even though the challenges may be greater, given differences in working techniques, resources, materials, language, customs and the like.